Work the Web, E-marketing (Working the WEB)
S. M. H. Collin

,

Simon Collin
ISBN:

0471498971

;
Издательство:

John Wiley & Sons



The internet provides one of the most effective marketing tools your company can use to promote your brand, service or products. It offers a whole range of new ways to reach both new and existing customers; support press enquiries; research campaigns; investigate new export markets; set up focus groups; get advice or discuss techniques with other professionals, or simply find the best place to buy balloons for your next product launch! The opportunities are endless but you need to know what you want to achieve and how to go about achieving it. In this comprehensive book Simon Collin provides all the latest information you need to understand and use the range of new tools available. He points out the pitfalls as well as highlighting the advantages of using the Internet. Whether you are still planning a start-up or if you're hoping to bring your marketing efforts up to date, you will find this book an essential starting point. E-marketing is packed with references to...
Похожие книги:
S. M. H. Collin, Simon Collin
The Internet is here to stay. We all use it in business…
от 4988
angerous sex, family secrets, irresistible power, mega …
от 231
Edited by Guy Davidov and Brian Langille.
or not, and the answer dictates who comes within the sc…
от 10264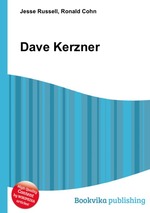 Jesse Russell,Ronald Cohn
David Nathaniel Kerzner (born July 1968), also known by…
от 1125
Mapstart 2 is part of a structured map skills course wh…
от 850
Twenty two year old Rachel Collins has given up on wome…
от 1012
Collins Primary Literacy Pupil Book 2 features fiction …
от 1013