The Murder Book Of J. G. Reeder
Edgar Wallace
ISBN:

1417914831

;
Издательство:

Kessinger Publishing/ Kessinger Publishing, LLC


Страниц:

116



1925. Edgar Wallace established his reputation as a writer of detective thrillers, a genre in which he wrote more than 170 books, with the publication of The Four Just Men. This book is a collection of eight short stories presenting his most memorable character, the honorable Mr. J. G. Reeder of the Public Prosecutor's Office in London. The reader will enjoy matching wits with the incomparable Mr. Reeder. Contents: The Poetical Policeman; The Treasure Hunt; The Troupe; The Stealer of Marble; Sheer Melodrama; The Green Mamba; The Strange Case; and The Investors. See other titles by this author available from Kessinger Publishing.
Похожие книги:
Book DescriptionWhen temperatures rise, tempers flare i…
от 1500
The Angel oj Terror Chapter I the hush of the court, wh…
от 1350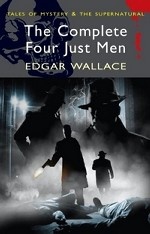 'We shall have no other course to pursue but to fulfil …
от 176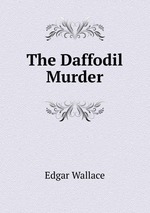 Воспроизведено в оригинальной авторской орфографии.
от 626
"James Meredith, you have been convicted after a long a…
от 1125
David Stuart Davies has edited four other immensely pop…
от 649