Work the Web, Business-to-Business Bible (Working the WEB)
S. M. H. Collin

,

Simon Collin
ISBN:

0471498963

;

9780471498964

;
Издательство:

John Wiley & Sons


Страниц:

192



The Internet is here to stay. We all use it in business but do we get the most out of it? Used correctly, the Internet can not only save money for your business but also free up valuable employee time. In this comprehensive guide Simon Collin provides tips and advice on using the Internet to search (and research) everything from getting news delivered by e-mail to organising travel and buying equipment on-line. This one-stop shop is packed with contact details and advice on where to look and how to look for what you need. It's guaranteed to save you valuable time and resources. The Business-to-Business Bible will be an invaluable source of reference for anyone using the Internet.
Похожие книги:
angerous sex, family secrets, irresistible power, mega …
от 231
Edited by Guy Davidov and Brian Langille.
or not, and the answer dictates who comes within the sc…
от 10264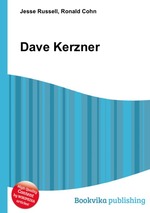 Jesse Russell,Ronald Cohn
David Nathaniel Kerzner (born July 1968), also known by…
от 1125
Mapstart 2 is part of a structured map skills course wh…
от 850
Twenty two year old Rachel Collins has given up on wome…
от 1012
Collins Primary Literacy Pupil Book 2 features fiction …
от 1013
S. M. H. Collin, Simon Collin
The internet provides one of the most effective marketi…
от 877