Christopher Reed
Bloomsbury Rooms: Modernism, Subculture, and Domesticity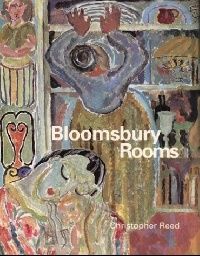 Книгу можно купить в интернет-магазинах:
ISBN: 0300102488, 9780300102482
Издательство: Bard Center
Год издания: 1905
Страниц: 320
Book DescriptionThe first decades of the twentieth century brought enormous change in Britain. Men's and women's roles came under scrutiny, class and social structures were transformed. This book casts new light on the notorious Bloomsbury Group and how the issues of their day influenced their interpretation and decoration of the home. Christopher Reed analyzes the rooms designed by Bloomsbury artists as spaces in which to be modern. The book traces the development of Bloomsbury's domestic aesthetic fromthe group's influential promulgation of Post-Impressionism in Britain around 1910 through the 1930s. In detailed studies of rooms and environments created by Virginia Woolf's sister Vanessa Bell, Duncan Grant, and Roger Fry, Reed challenges the accepted notion that these artists drifted away from modernism. He presents their work as an alternative form of modernism, later suppressed by sexist and homophobic attitudes that disparaged the decorative arts and domesticity in general, as...
Посмотрите другие книги этой тематики: