Treasures from Olana: Landscapes by Frederick Edwin Church
Kevin J. Avery
ISBN:

0801444306

;
Издательство:

Cornell University Press


Страниц:

71



Book Description"The wide variety of selections from Frederic Edwin Church?s collection of his own paintings shows the master in all phases of his career, in sketches and finished paintings, depicting the breadth of his subjects and the high technical skills that established him as an eminent and influential artist in his own time. As works he held on to or reacquired and kept in his house during his lifetime, they embody the heart of his artistic vision and convey a deeply personal slant. As pictures he hung and lived with at Olana, they tell the larger story of that extraordinary place and are as illuminating when seen in context as on their own."?from the Introduction Frederic Edwin Church (1826?1900) traveled the world, captured its beauty in countless paintings, and brought it home to live at Olana, his castle on the Hudson. The name was inspired by a reference Church found to a fortress or a treasury-storehouse in ancient Persia. This extraordinary selection...
Похожие книги:
Stephen J. Sansweet, Peter Vilmur
"A long time ago in a galaxy far, far away..." It's bee…
от 10497
Irina Bogronovnitskaya, Olga Melnikova
"The Majesty of the Tsars: Treasures from the Kremlin"
от 3056
From Rubens paintings to Chippendale cabinets to elabor…
Treasures from the Art Institute of Chicago
от 2565
European Helmets 1450–1650 – Treasures from the Reserve
от 705
Possessing the Past – Treasures from the National Palac
от 2820
Splendors of Imperial China – Treasures from the Nation
от 2820
Hassall: Treasures From The Bodleian Library (cloth)
от 6166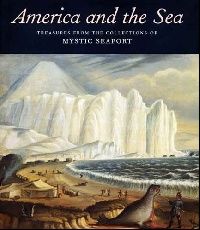 America and the Sea – Treasures from the Collections of
от 1732
Ancient Sichuan – Treasures from a Lost Civilization
от 6085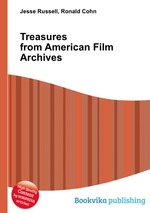 Jesse Russell,Ronald Cohn
The Treasures From American Film Archives series of DVD…
от 1125