Quentin Buvelot
A Choice Collection: Seventeenth-Century Dutch Paintings Form the Frits Lugt Collection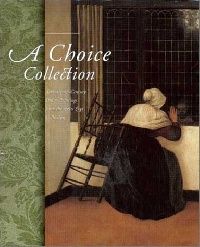 Книгу можно купить в интернет-магазинах:
ISBN: 9040096740, 9789040096747
Издательство: Royal Cabinet of Paintings Mauritshuis
Год издания: 2003
Страниц: 244
Book DescriptionThis richly illustrated volume offers a selection of the most beautiful Dutch seventeenth-century paintings from the Lugt Collection. The great connoisseur Frits Lugt (1884-1970) is today primarily recognized as a collector of drawings and prints by Dutch and Flemish masters. Far less is known, however, about his important collection of paintings. There can be no doubt that Lugt had a taste for the unusual in the oeuvre of famous artists, and that he had a marked preference for landscape paintings. The works--mostly executed in a small format--are not only well preserved but also of exceptional quality, designed to fit perfectly in the intimacy of a home.