The Watson Drawing Book
Ernest W. Watson
ISBN:

0486426068

;
Издательство:

Dover Publications


Страниц:

160



Book Description For people of all ages interested in developing their artistic abilities--an authoritative, stimulating book brimming with information on techniques, media, and artistic examples. Comprehensive chapters explain how to use pencil, charcoal, pen and ink, brush and ink, quill and rush pens, and felt-tip, wash, and mixed media. 250 black-and-white illustrations provide sketches and drawings by the authors, as well as old masters and contemporary artists. An ideal resource for anyone whowants to develop their skills for professional reasons or simply for personal satisfaction. Technical information and tips on: perspective; measure and form analysis; rendering light, shade, and shadow; portrait drawing; figure sketching; outdoor sketching.
Похожие книги:
Воспроизведено в оригинальной авторской орфографии (изд
Воспроизведено в оригинальной авторской орфографии изда
от 565
Воспроизведено в оригинальной авторской орфографии.
от 581
Воспроизведено в оригинальной авторской орфографии.
от 575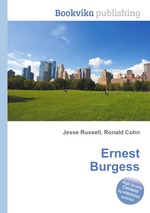 Jesse Russell,Ronald Cohn
Ernest Watson Burgess (May 16, 1886 – December 27, 1966…
от 1125
The complete short story casebook of the blind rival of…
от 1850