Mort Walker: Conversations (Conversations With Comic Artists Series)
Mort Walker
ISBN:

1578067006

;
Издательство:

University Press of Mississippi


Страниц:

267



Book DescriptionWhen Mort Walker (b. 1923) was ten years old, he received an inscribed "Moon Mullins" cartoon from its creator Frank Willard that read, "Say Morton, those drawings you sent me were swell --- I'll bet you'll be a big shot cartoonist some day." For Walker that day came sooner than even Willard could have thought. By the time he was fifteen, Walker was a comic strip artist for a daily metropolitan newspaper. By the time he was eighteen, he was chief editor of Hallmark Cards. In 1950, King Features picked up his strip "Beetle Bailey" for syndication. Four years later, Walker created a spin-off of "Beetle Bailey" called "Hi and Lois." Both strips continue to run daily, drawn and/or supervised by Walker, and "Beetle Bailey" is distributed to roughly 1,800 newspapers. Walker is one of the most widely read cartoonists in American history, and a legend in his own time. "Mort Walker: Conversations" collects interviews and articles that span from 1938 to 2004. In these...
Похожие книги:
Frederic P. Miller, Agnes F. Vandome, John McBrewster
High Quality Content by WIKIPEDIA articles Jerry Dumas …
от 1448
Walker, Jeanie Mort, Mrs. [from old catalog]
Воспроизведено в оригинальной авторской орфографии изда
от 761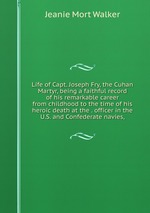 Воспроизведено в оригинальной авторской орфографии.
от 827
Воспроизведено в оригинальной авторской орфографии.
от 762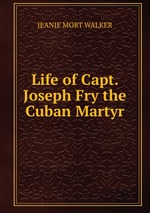 Воспроизведено в оригинальной авторской орфографии.
от 762
The month was January, 1963. Americans were fascinated …
от 1224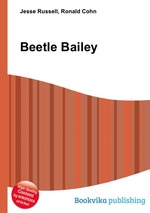 Jesse Russell,Ronald Cohn
Beetle Bailey (begun on September 4, 1950) is an Americ…
от 997
Book Description The first full-color collection of the…
от 2265