Struggles and Triumphs or Forty Years' Recollections of P. T. Barnum, Part 1
P. T. Barnum
ISBN:

0766155560

;
Издательство:

Kessinger Publishing


Страниц:

404



Book Description1871. Other volumes in this set include ISBN number(s): 0766155579. Volume 1 of 2. This work is Barnum's recollections of forty busy years. There is an almost universal, and not unworthy curiosity to learn the methods and measures, the ups and downs, the strifes and victories, the mental and moral personnel of those who have taken an active and prominent part in human affairs. But an autobiography has attractions and merits superior to those of a "life" written by another who cannot know all that helps to give interest and accuracy to the narrative. Barnum's narrative is interspersed with amusing incidents and even the recital of some very practical jokes. Such is simply because his natural disposition impels him to look upon the brighterside of life and he hopes that his humorous experiences will entertain the reader as much as they were enjoyed by himself.
Похожие книги:
Book Description1871. Other volumes in this set include…
от 2893
Performing Arts; Juvenile Fiction / Performing Arts / C
от 2457
Barnum, P. T. (Phineas Taylor), 1810-1891
Воспроизведено в оригинальной авторской орфографии изда
от 885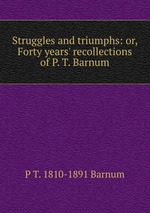 Воспроизведено в оригинальной авторской орфографии.
от 887
Воспроизведено в оригинальной авторской орфографии.
от 878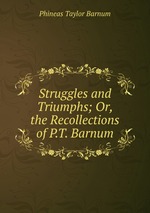 Воспроизведено в оригинальной авторской орфографии.
от 643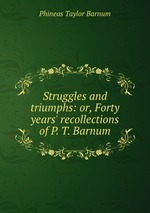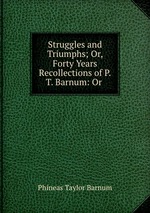 Воспроизведено в оригинальной авторской орфографии изда
от 685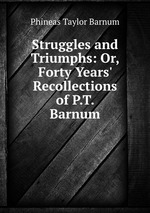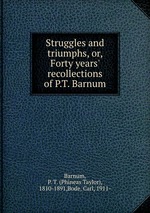 Barnum, P. T. (Phineas Taylor), 1810-1891,Bode, Carl, 1911-
P. T. Barnum, Christopher d'James
"… my case was actual capital to certain preachers and …
от 1980