San Francisco Bay: Portrait of an Estuary
John Hart
ISBN:

0520233999

;

9780520233997

;
Издательство:

University of California Press


Страниц:

212



Book DescriptionWith its shimmering vistas of fog, light, and cityscape, San Francisco Bay is famous worldwide--yet very little known. The bay, together with its inland delta, is one of the largest estuaries in the Americas. It is a crucial bird habitat,a vital fishery, a major shipping center, a source of precious water, a playground for its cities, a natural treasure in trouble, and a stirring challenge to our human stewardship. John Hart's lyrical writing and David Sanger's eye-opening color photographs reveal this marvel hidden in plain sight--its varied past, its complicated present, and its promising future. Hart and Sanger journey back through the bay's history, introducing its native cultures, describing its ecology, and tracing its urban and industrial development. They take us with them on a tanker bound upriver, to a duck hunter's blind at dawn, to a delta island when the migratory sandhill cranes come in, to the strange white fields where salt is harvested. And they...
Похожие книги:
Book DescriptionWithin a generation San Francisco grew …
от 1898
This Gold Guide edition is packed with all the insights
The first USS Hart (DD-110) was a Wickes-class destroye…
от 1906
Воспроизведено в оригинальной авторской орфографии.
от 510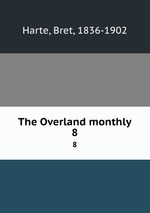 Воспроизведено в оригинальной авторской орфографии изда
от 831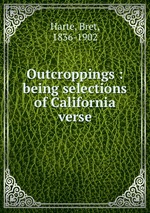 Воспроизведено в оригинальной авторской орфографии изда
от 553
Воспроизведено в оригинальной авторской орфографии изда
от 638
Francis Bret Harte (1836-1902) was an American author a…
от 925
Bret Harte (1836-1902) was born in New York but moved t…
от 687