Quebec 1850-1950
ISBN:

1554070414

;
Издательство:

Firefly Books Ltd


Страниц:

304



Book DescriptionThe story of a forgotten way of life, captured in photographs Rarely has the essence of a people and their land been revealed as eloquently as in this collection of photographs of life in Quebec during the years 1850-1950. During that century Quebec became a province, rose to prominence in Canada, settled the wilderness, and developed a unique cultural and linguistic identity. It is fortunate that so many high-quality photographs, some taken by celebrated photographers such as William Notman, have survived to give us a glimpse into life over the changing decades. The images, carefully selected from the Quebec Archives, capture the wonder and hardship of early settlers and city dwellers who farmed the land, harvested the sea and forest, and built homes out of the wilderness. The coming of the railway is shown, along with the transition from sail to steam, the arrival of the automobile and the growth of cities. There are scenes of celebrations and struggles,...
Похожие книги:
Lambert M. Surhone, Mariam T. Tennoe, Susan F. Henssonow
High Quality Content by WIKIPEDIA articles Saaint-Etien…
от 1453
Воспроизведено в оригинальной авторской орфографии изда
от 456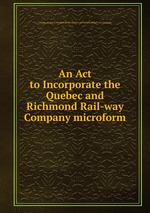 Canada. An Act to Incorporate the Quebec and Richmond Rail-way Company
Воспроизведено в оригинальной авторской орфографии изда
от 456
United Church of England and Ireland. Diocese of Quebec. Church Society
Воспроизведено в оригинальной авторской орфографии изда
от 501
Desaulniers, F. L. (Fran?ois Lesieur), 1850-1913
Воспроизведено в оригинальной авторской орфографии изда
от 497
Hellmuth, I. (Isaac), 1817-1901,Fulford, Francis, 1803-1868,United Church of England and Ireland. Diocese of Montreal. Bishop (1850-1868 : Fulford). A letter to the bishops and clergy of the United Church of England and Ireland in Canada
Воспроизведено в оригинальной авторской орфографии изда
от 458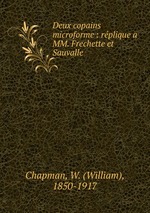 Chapman, W. (William), 1850-1917
Воспроизведено в оригинальной авторской орфографии изда
от 555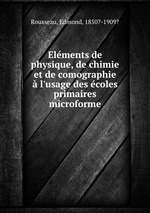 Rousseau, Edmond, 1850?-1909?
Воспроизведено в оригинальной авторской орфографии изда
от 507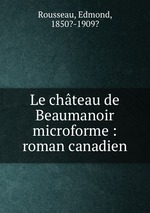 Rousseau, Edmond, 1850?-1909?
Воспроизведено в оригинальной авторской орфографии изда
от 583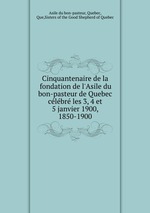 Asile du bon-pasteur, Quebec, Que,Sisters of the Good Shepherd of Quebec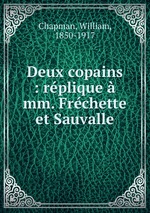 Chapman, William, 1850-1917
Воспроизведено в оригинальной авторской орфографии изда
от 556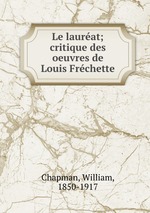 Chapman, William, 1850-1917
Воспроизведено в оригинальной авторской орфографии изда
от 635