Film and Television After 9/11
ISBN:

080932556X

;
Издательство:

Southern Illinois University Press


Страниц:

262



Book DescriptionIn Film and Television after 9/11, twelve distinguished scholars and critics discuss the production, reception, and distribution of Hollywood and foreign films after the terrorist attacks of September 11, 2001, and examine how movies havechanged to reflect the new world circumstances. While some contemporary films offer escapism, the bulk of mainstream American cinema since 9/11 seems centered on the desire to replicate the idea of the "just war," in which military reprisals and escalation of warfare appear to be both inevitable and justified. Films such as Black Hawk Down, Collateral Damage, and We Were Soldiers reflect a renewed audience appetite for narratives of conflict, reminiscent of the wave of filmmaking that surrounded Americaninvolvement in World War II. The attacks on the World Trade Center and the Pentagon have galvanized the American public into a call for action, and film critics wonder how this will play out in the months and years to come. How will...
Похожие книги:
Book DescriptionThe earlier Film Noir Readers, which no…
от 2463
Book Description Silent Film Sound reconsiders all aspe…
от 7896
Book DescriptionOprah Winfrey, Donald Trump, Roseanne B…
от 3278
Book DescriptionMovie audiences seem drawn, almost comp…
от 3810
Steve Greenfield, Guy Osborn and Peter Robson
, this text is a second, heavily revised and improved e…
от 5663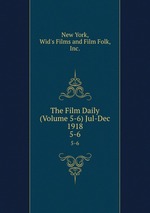 New York, Wid`s Films and Film Folk, Inc.
Воспроизведено в оригинальной авторской орфографии (изд
от 902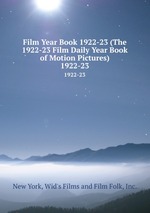 New York, Wid`s Films and Film Folk, Inc.
Воспроизведено в оригинальной авторской орфографии изда
от 692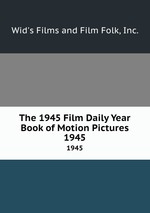 Wid`s Films and Film Folk, Inc.
Воспроизведено в оригинальной авторской орфографии изда
от 4042