The Complete Herbalist: The People Their Own Physicians By The Use Of Nature's Remedies
Phelps O. Brown
ISBN:

0766187209

;
Издательство:

Kessinger Publishing


Страниц:

508



Book Description1875. A description of the great curative properties found in the herbal kingdom. The text presents a new and plain system of hygienic principles together with comprehensive essays on sexual philosophy, marriage, divorce and more.
Похожие книги: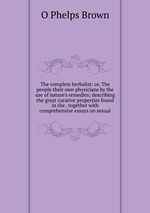 Воспроизведено в оригинальной авторской орфографии.
от 743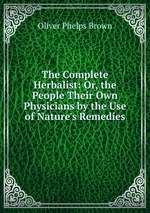 Воспроизведено в оригинальной авторской орфографии.
от 690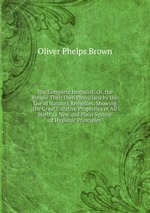 Воспроизведено в оригинальной авторской орфографии.
от 695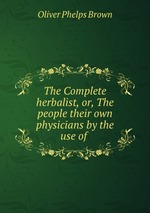 Воспроизведено в оригинальной авторской орфографии изда
от 696