Indie Game Development Survival Guide (Game Development Series)
David R. Michael
ISBN:

1584502142

;
Издательство:

Charles River Media


Страниц:

500



Book Description The games industry has exploded into a multibillion industry with blockbuster games that sell millions of copies. This phenomenal success has established a huge market and created the opportunity for independent developers to create and sell their own games. Do you have an innovative game idea you'd like to develop for this market, but aren't sure how to get started? If so, The Indie Game Development Survival Guide will show you how. Beginning with insightful guidelines for developing a truly unique idea, you'll learn everything you need to consider when publishing a small-to-no-budget game. Details on how to design, plan, schedule, develop, and test your game are explored in depth. Choosing the best technology for the job is also covered, along with team management tips for setting up and managing a team, even if it's just you and one other person. Once you've worked through these important stages, you'll discover new and innovative ways to use the Internet to...
Похожие книги:
In On the Way to Fun Roberto Dillon provides game desig…
от 3210
You're part of a new venture, an independent gaming com…
от 1127
Frederic P. Miller, Agnes F. Vandome, John McBrewster
of an Indie role-playing game.
от 1183
Please note that the content of this book primarily con…
от 1566
Please note that the content of this book primarily con…
от 2636
Aquaria is a 2D sidescrolling action-adventure computer…
от 997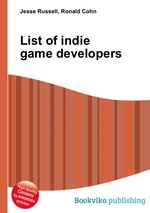 Jesse Russell,Ronald Cohn
This is a partial list of independent video game develo…
от 1125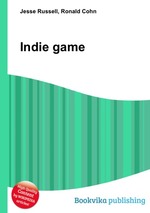 Jesse Russell,Ronald Cohn
Independent video games (commonly referred to as indie …
от 1125
Craig Stevenson, Simon Quig
Unity3 is an amazing game development tool being used a…
Game development is the software development process by…
от 1125