The Regional Organizations of the Asia-Pacific: Exploring Institutional Change (International Political Economy)
Michael Wesley
ISBN:

1403903638

;
Издательство:

Palgrave Macmillan



This collection examines change within the major regional organizations of the Asia Pacific: The Asian Development Bank (ADB), the Association of Southeast Asian Nations (ASEAN), Asia Pacific Economic Cooperation (APEC) and the ASEAN Regional Forum (ARF). It has two simultaneous foci: the nature of institutional change in regional organizations, and the process of regionalism in the Asia Pacific. It combines the views of both officials and practitioners, providing new insights into both its major questions.
Похожие книги:
Introducing the first integrated coverage of sedimentar…
от 4886
Ingram Wesley, Dr. Sherwood W. Wise Jr.
Marine Sediments from an offshore rise along the Northe…
от 2080
Smith, Charles W. (Charles Wesley), 1877-1956,University of Washington. Libraries,Washington State Library
Воспроизведено в оригинальной авторской орфографии изда
Please note that the content of this book primarily con…
от 6149
Please note that the content of this book primarily con…
от 4567
Please note that the content of this book primarily con…
от 5369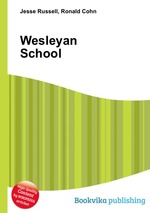 Jesse Russell,Ronald Cohn
Wesleyan School is an independent K-12 school located 2…
от 1125
Воспроизведено в оригинальной авторской орфографии изда
от 700
Prempeh College is a all-boys boarding school in a subu…
от 1125
Although the Israeli state subscribes to the principles…
от 4000
Book DescriptionThis pocketbook contains statistical da…
от 1569