Economic Survey of Latin America and the Caribbean, 2003-2004 (Economic Survey of Latin America and the Caribbean)
ISBN:

9211215196

;
Издательство:

United Nations Pubns



Book DescriptionThis year's Survey, the fifty-sixth edition in this series, is divided into two parts. The first analyses the main features of the regional economy, while the second examines the situation in the individual countries of Latin America and the Caribbean. A summarized statistical appendix is supplemented by the more detailed information that is provided on the accompanying CD-ROM for ease of data processing.
Похожие книги:
Book DescriptionThis publication provides an assessment…
от 1177
This volume celebrates the innovative and rapidly growi…
от 2606
OECD Organisation for Economic Co-operation and Development
OECD's 2010 survey of Luxembourg's economy. This editio…
от 7749
This book makes available to the English-speaking world
от 3521
Ms Azizunnesa, Mohammad Omar Faruk, Mohammed Shamsuddin
Azizunnesa. 2002 Economic opportunity survey on subsist…
от 1998
Economic Survey of Latin America, 1962.
от 1161
OECD Organisation for Economic Co-operation and Development
OECD's 2011 survey of Slovenia's economy. This edition …
от 8277
OECD Organisation for Economic Co-operation and Development
This 2011 edition of OECD's periodic survey of the Swed…
от 8249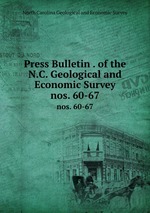 North Carolina Geological and Economic Survey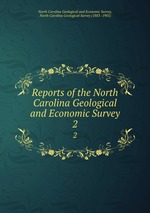 North Carolina Geological and Economic Survey, North Carolina Geological Survey (1883 -1905)
OECD Organisation for Economic Co-operation and Development
OECD's 2012 Economic Survey of Hungary reviews economic…
от 9813
Of Econo Department of Economic Affairs
Many of the earliest books, particularly those dating b…
от 3525