Paris
Robert Doisneau
ISBN:

2080304917

;

9782080304919

;
Издательство:

Flammarion


Страниц:

400



As a photographer, Robert Doisneau is known for his ability to infuse images of daily life with poetic nuance that imbued his photojournalism with an enduring popular appeal. The unprecedented scope of this collection provides the opportunity to study his more composed, aesthetically structured images alongside his snapshots, which offer a more anecdotal account of Doisneau's Paris. Organized thematically, the book leads us on an entrancing tour through the gardens of Paris, along the Seine, and through the crowds of Parisians who define their beloved city. More than 600 photographs-many rare, forgotten, and previously unpublished-are assembled in this beautiful volume to create a unique portrait of Paris. From toddlers scrambling to cross rue de Rivoli to fresh-faced accordionists, from elegant dog walkers to exuberant roller skaters, and from the indelible kiss in front of the HA©tel de Ville to cyclists beneath the Eiffel Tower, the magic of Paris in black and white is a timeless...
Похожие книги:
At once cosmopolitan metropolis and venue for a pensive…
от 756
Eugene Atget, Jacques Henri Lartigue, Andr? Kert?sz, Br…
от 1162
During the golden age when Montparnasse was teeming wit…
от 2254
Nowhere is the breezy and urbane romance of Paris conju…
от 2559
Doisneau's work immortalized the magic of Paris for pos…
от 1246
A diary with year planners, and all national holidays.
от 892
Doisneaus photographs of the now vanished Les Halles ev…
от 2070
Through a tender lens with TASCHEN's Doisneau, Paris Wa…
The legendary photographer's quintessential portraits o…
от 821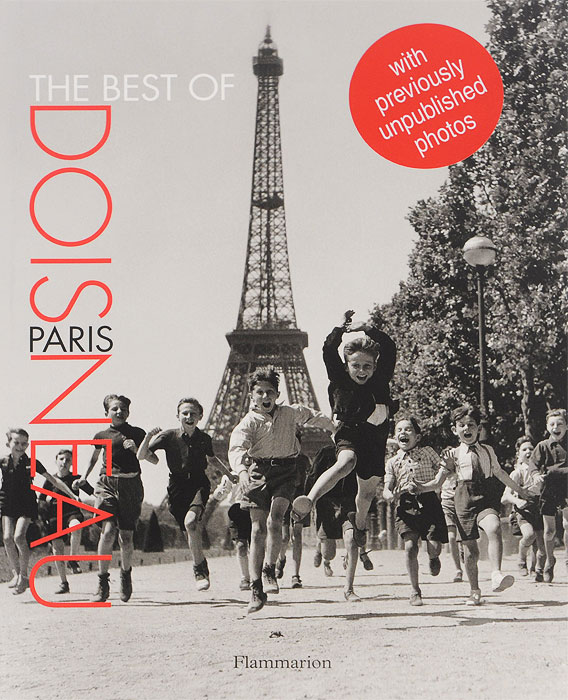 There are days when the mere act of seeing feels like p…