Pop Surrealism: The Rise Of Underground Art
ISBN:

0867196181

;
Издательство:

Last Gasp


Страниц:

154



First comprehensive survey of the Pop Surrealism/Lowbrow art movement. With its origins in 1960's hot rod culture and underground comics, Pop Surrealism has evolved into a vilified, vital, and exciting art movement. Includes: * informative essays by art luminaries Robert Williams, Carlo McCormick, and Larry Reid * a forward by Kirsten Anderson * images from twenty-three of the movment's top artists including: Anthony Ausgang, Glenn Barr, Tim Biskup, Kalynn Campbell, The Clayton Brothers, Joe Coleman, Camille Rose Garcia, Alex Gross, Charles Krafft, Liz McGrath, Scott Musgrove, Niagara, The Pizz, Lisa Petrucci, Mark Ryden, Isabel Samaras, Todd Schorr, Shag, Robert Williams, and Eric White.
Похожие книги:
"Lowbrow" it may be called, but high-profile best descr…
от 2816
Pop Art embodied the spirit of the 1960s. Despite its c…
от 1189
Book DescriptionThis companion volume to the author's L…
от 12228
The latest collection of paintings by one of contempora…
от 5112
The first volume of Fletcher Hanks stories, I Shall Des…
от 3188
Pop Art was one of the most important artistic movement…
от 2264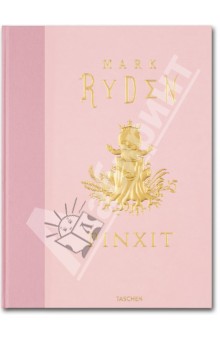 Blending themes of pop culture with techniques reminisc…
от 3990
Inspired by urban vinyl toys, alternative cartoons, and…
от 1708
The first retrospective look at the irreverent and bois…
от 5944
Produced in association with the Dali estate this book …
от 2484
James I Campbell, James I. Campbell Jr.
An account of how courier and express companies used le…
от 6616