Public Administration and Public Affairs (10th Edition)
Nicholas Henry
ISBN:

0132222973

;
Издательство:

Prentice Hall


Страниц:

464



Public Administration and Public Affairs is a comprehensive, up-to-date book that focuses on public management and public policy. It covers the new and emerging theories of governance, while continuing to define the basic values and ideas of public administration and public policy formulation in the United States, and serves as a reference for students, instructors, and professionals alike. Comprehensive and well-organized, this book covers the gamut of subjects in this field, including its bureaucracy, history, personalities, ethics, and problems in public administration and management. With its comprehensive resource material, this book will serve as an excellent reference book for professionals in the field of public administration and public affairs.
Похожие книги:
For undergraduate-, and graduate-level courses in Publi…
от 3168
Henry Gabriel Cisneros (born June 11, 1947) is a politi…
от 1448
Henry I (c. 1068/1069 1 December 1135) was the fourth s…
от 997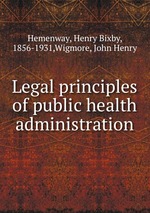 Hemenway, Henry Bixby, 1856-1931,Wigmore, John Henry
Воспроизведено в оригинальной авторской орфографии изда
от 892
Воспроизведено в оригинальной авторской орфографии.
от 891
Воспроизведено в оригинальной авторской орфографии.
от 880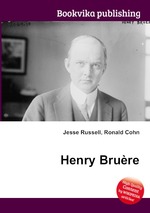 Jesse Russell,Ronald Cohn
Henry Jaromir Bruere (January 15, 1882 – February 17, 1…
от 1125