Soros on Soros: Staying Ahead of the Curve
George Soros
ISBN:

978-0-471-11977-7

;
Страниц:

326



George Soros Ends the Speculation "The outcome [of this book] is a summing up of my life's work. . . As I finish the book, I feel I have succeeded."—George Soros from the Preface Critical praise for Soros on Soros "If you have ever wanted to sit down for a candid conversation with a phenomenal financial success, George Soros's book provides the opportunity. You will meet a complex man and a first-rate mind."—Henry A. Kissinger "The best expert on Soros is undoubtedly George Soros! After all, who is better equipped to tell us what he really thinks and how he thinks, a matter of some importance given the fact that he has translated a remarkable personal financial success into a truly generous and historically significanteffort to promote postcommunist democracy." —Zbigniew Brzezinski "The best X-ray of the mind of the master yet." —Barton M. Biggs "George Soros brings a lot more to the world of finance than the intuition and...
Книга отсутствует в продаже
Похожие книги:
As the global economy becomes at once a fact of everyda…
Never before have we stood to gain or lose as much from…
INTRODUCTIONThe romance of war in its most thrilling fo…
Soros on Soros
Воспроизведено в оригинальной авторской орфографии.
Воспроизведено в оригинальной авторской орфографии.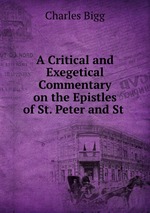 Воспроизведено в оригинальной авторской орфографии изда
от 687