Christmas. Flap Book
Amery Heather
ISBN:

978-1-4095-0937-0

;
Серия: Farmyard Tales
Издательство:

Usborne


Страниц:

24



This book is a new edition of this festive favourite. It is another charming tale from Apple Tree Farm as the Boot family prepare for Christmas and Poppy and Sam wonder whether Santa will bring them what they asked for. It offers an interactive reading experience for young children, who will love to lift the robust flaps to find out what Christmas surprises are hiding underneath. It features the cosy illustrations of Stephen Cartwright.
Книга отсутствует в продаже
Похожие книги:
A festive paperback flap book, plus a 50 piece jigsaw, …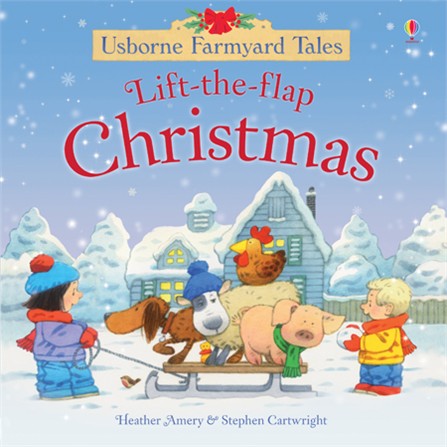 A picture book with over 30 flaps to lift, in which the…
от 788
Featuring the illustrations of Stephen Cartwright, illu…
Воспроизведено в оригинальной авторской орфографии.
This is a sticker-book re-telling of the Christmas Stor…
от 401
This is a sticker-book re-telling of the Christmas Stor…
от 866