The Andromeda Strain (film)
Jesse Russel
ISBN:

978-5-5135-8493-3

;
Издательство:

Книга по требованию


Страниц:

109



The Andromeda Strain is a 1971 American science-fiction film, based on the novel published in 1969 by Michael Crichton. The film is about a team of scientists who investigate a deadly organism of extraterrestrial origin that causes rapid, fatal blood clotting. Directed by Robert Wise, the film starred Arthur Hill, James Olson, Kate Reid, and David Wayne. The film follows the book closely. The special effects were designed by Douglas Trumbull.
Книга отсутствует в продаже
Похожие книги:
The Andromeda Strain (1969), by Michael Crichton, is a …
Amazon.comSome biologists speculate that if we ever mak…
Galileo. Newton. Darwin. These giants are remembered fo…
This series consists of simple illustrated guides to an
от 251
The United States government is given a warning by the …
Reid: ?blood? Drugs And Other Analytical Challenge S
Follow the Fed to Investment Success
James Scott Cumberland Reid, Baron Reid, CH, KC FRSE (3
от 1513
Closing the Ring is a film directed by Richard Attenbor
от 1001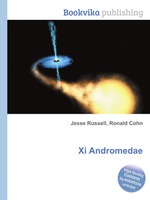 High Quality Content by WIKIPEDIA articles!
от 1258
Robert "Rob" S. Olson is a Republican member of the Kan…
John Michael Crichton ( /?kra?t?n/; rhymes with frighte…