The Citadel of Fear (Dodo Press)
Francis Stevens
ISBN:

9781409978923

;
Издательство:

Книга по Требованию


Страниц:

288



Gertrude Barrows Bennett (1883-1948) was the first major female writer of fantasy and science fiction in the United States, publishing her stories under the pseudonym Francis Stevens. She completed school through the eighth grade then attended night school in hopes of becoming an illustrator, a goal she never achieved. She began working as a stenographer, a job she held on and off for the rest of her life. She began to write a number of short stories and novels, only stopping when her mother died in 1920. Bennett wrote a number of highly acclaimed fantasies between 1917 and 1923. Her first published story, the novella Nightmare!, appeared in All-Story Weekly in 1917. Among her most famous books are Claimed! (1920) and the lost world novel The Citadel of Fear (1918). Bennett also wrote an early dystopian novel, The Heads of Cerberus (1919). She has been recognized in recent years as a pioneering female fantasy author. Amongst her other works are Unseen - Unfeared (1919), Serapion...
Похожие книги:
Book DescriptionThis completely updated 7th edition pro…
от 1410
"Would-be entrepreneurs and their advisors will find fe…
от 1861
When Anton Fox is sentenced to community service on Mar…
от 2811
The Complete Small Business Guide
от 1410
The research and material contained in this book examin…
от 2505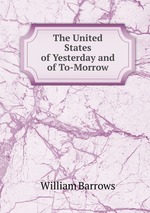 Воспроизведено в оригинальной авторской орфографии.
от 693
Воспроизведено в оригинальной авторской орфографии.
от 641
Gertrude Barrows Bennett (1883-1948) was the first majo…
от 487
Gertrude Barrows Bennett (1883-1948) was the first majo…
от 1137
James Stephens (1882-1950) was an Irish novelist and po…
от 537
Gertrude Barrows Bennett (1883-1948) was the first majo…
от 487
Gertrude Barrows Bennett (1883-1948) was the first majo…
от 1412