Modern Blues - Guitar Play-Along Volume 166 (Book/CD) (Hal Leonard Guitar Play-Along)
Hal Leonard Corp.
ISBN:

1423443209

;
Издательство:

Pietari


Страниц:

88


Формат: 230x220

The Guitar Play-Along Series will help you play your favorite songs quickly and easily] Just follow the tab listen to the CD to hear how the guitar should sound and then play along using the separate backing tracks. The melody and lyrics are also included in the book in case you want to sing or to simply help you follow along. The audio CD is playable on any CD player. For PC and Mac computer users the CD is enhanced so you can adjust the recording to any tempo without changing pitch] 8 songs including: Born with a Broken Heart * Damn Right I've Got the Blues * Lie to Me * Mama Talk to Your Daughter * My Way Down * Never Make Your Move Too Soon * Phone Booth * Rock Me Right.
Похожие книги:
Learn to play chords on the ukulele with this comprehen…
от 764
Book DescriptionThis book uses real country songs to te…
от 2172
Book DescriptionFeaturing in-depth lessons and 40 great…
от 1983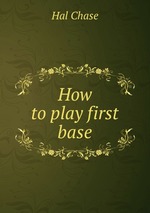 Воспроизведено в оригинальной авторской орфографии.
от 460
Play guitar with the CD backing tracks, the matching mu…
от 1117