Rum Punch and Revolution
Peter Thompson
ISBN:

9780812216646

;
Издательство:

Книга по Требованию


Страниц:

276



Rum Punch and Revolution Taverngoing and Public Life in Eighteenth-Century Philadelphia Peter Thompson "A gold mine. . . . The author creates a fascinating story, rich in tidbits and anecdotes."--Choice "A marvelous book about an important, interesting, and diverting subject."--American Historical Review "Thompson is surely right about the long term change: the class stratification of tavern culture did cause some people to stop hearing voices with contrary opinions."--William and Mary Quarterly "An important, provocative book."--Labour/Le Travail 'Twas Honest old Noah first planted the Vine And mended his morals by drinking its Wine. --from a drinking song by Benjamin Franklin There were, Peter Thompson notes, some one hundred and fifty synonyms for inebriation in common use in colonial Philadelphia and, on the eve of the Revolution, just as many licensed drinking establishments. Clearly, eighteenth-century Philadelphians were drawn to the tavern. In addition to the obvious...
Книга отсутствует в продаже
Похожие книги:
When the celebrated iconoclast was a feisty kid working
Paul Kemp has moved from New York to the steamy heat of…
от 751
One Hundred Favorite Folktales (Paper)
One Hundred Favorite Folktales
Воспроизведено в оригинальной авторской орфографии изда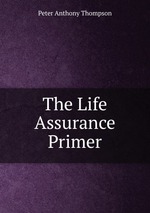 Воспроизведено в оригинальной авторской орфографии.
от 538