English for New Americans: Work and School (LL English for New Amercns(TM))
ISBN:

1400021200

;
Издательство:

Living Language


Страниц:

144



Living Language presents a course in basic English and life skills for new arrivals to the United States in this new series, each volume of which consists of a 60-minute videotape, a 60-minute audiotape with transcription, and a workbook. The program follows a cast of ethnically diverse characters making their way through realistic scenarios such as visiting a doctor or enrolling a child in school, using an immersion method for accessibility to speakers of any language. The scenarios are enhanced through a variety of useful exercises in the workbook and on the audiotape. Focusing on comprehension and confidence-building, the series also includes features such as unrehearsed live interviews to illustrate English as it's spoken "on the street" and in various accents. The series succeeds because of the diversity of exercises, presentations, and course materials. The videos are engaging and user-friendly, with helpful graphical features and narration to assist the user, while the...
Похожие книги:
Учебник «Новый деловой английский» (New English for Bus…
от 181
Пособие является приложением к кембриджскому учебнику "…
от 189
Дарская В.Г., Журавченко К.В., Лясецкая Л.А, Памухина Л.Г., Чопорова Е.Г., и др.
Учебник "Новый деловой английский" ("New English for Bu…
от 157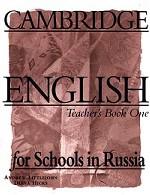 Andrew Littlejohn, Diana Hicks
Cambridge English for Schools in Russia - новый курс ан
от 70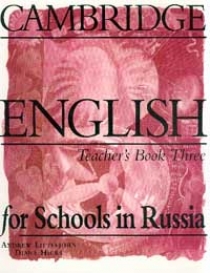 Andrew Littlejohn, Diana Hicks
Cambridge English for Schools in Russia - новый учебный…
от 27
Cambridge English for Schools in Russia - новый курс ан
от 81
Andrew Littlejohn, Diana Hicks
`Cambridge English for Schools in Russia` - новый учебн…
от 62
Andrew Littlejohn, Diana Hicks
Cambridge English for Schools in Russia - новый учебный…
от 99
Viktoria Safonova, Natalia Bochorishvili , Elena Solovova
Cambridge English for Schools in Russia - новый учебник
от 45
Данное издание учебника К.Э. Эккерсли «Essential Englis…
от 185
Nick Andon, Rose Clark, Seamus O'Riordan
<p>If you need to develop or refresh your competence in
от 488
According to the U.S. Department of Labor, 99.7% of all…
от 2524