Bull Run: Wall Street, the Democrats, and the New Politics of Personal Finance
Daniel Gross
ISBN:

1891620290

;
Издательство:

PublicAffairs



During the historic bull market of the last decade, a series of powerful tremor rocked the financial world: global economic crises; the Internet explosion and day trading craze; the 401k boom. Perhaps the most seismic shift of all was the "democratization" of the stock market, as middle class investors joined the party and the Democrats followed suit, effectively ending a century-old tradition in which Republicans, never Democrats, were the party most solidly aligned with Wall Street. These developments have defined the last decade and will help set the political agenda for the next. We are entering an era when the personal finance is the political. In Bull Run, journalist Daniel Gross outlines these important changes and explores their implications for our country, our pocketbooks, and our two major parties. His fresh take on Wall Street, his provocative opinions on the new relationship between politics and finance, and a wealth of enlightening stories and examples make this...
Похожие книги: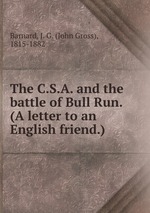 Barnard, J. G. (John Gross), 1815-1882
Воспроизведено в оригинальной авторской орфографии изда
от 556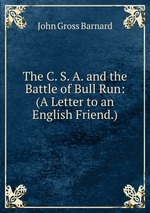 Воспроизведено в оригинальной авторской орфографии.
от 515
Book DescriptionThe contributors to this authoritative …
от 17741