One Market Under God: Extreme Capitalism, Market Populism, and the End of Economic Democracy
Thomas Frank
ISBN:

0385495048

;
Издательство:

Anchor Books/Doubleday



In a book that has been raising hackles far and wide, the social critic Thomas Frank skewers one of the most sacred cows of the go-go '90s: the idea that the new free-market economy is good for everyone. Frank's target is "market populism"--the widely held belief that markets are a more democratic form of organization than democratically elected governments. Refuting the idea that billionaire CEOs are looking out for the interests of the little guy, he argues that "the great euphoria of the late nineties was never as much about the return of good times as it was the giddy triumph of one America over another." Frank is a latter-day Mencken, as readers of his journal The Baffler and his book The Conquest of Cool know. With incisive analysis, passionate advocacy, and razor-sharp wit, he asks where we?re headed-and whether we're going to like it when we get there.
Похожие книги:
Advances in Fixed Income Valuation Modeling and Risk Ma…
от 6966
Martin Stein, Frank Voehl
Macrologistics Management defines the term "Macrologist…
от 9549
Facing a volatile stock market, many people have turned…
от 3832
Kenneth W. Clarkson, Roger Leroy Miller, Gaylord A. Jentz, Frank B. Cross
This text is used at more colleges and universities tha…
от 8116
This is the definitive text on Internet English, the ne…
от 941
The still-unfolding financial story is terrifying. One …
от 1100
Frank K. Reilly, Keith C. Brown
The purpose of this text is to help the student learn h
от 9221
What's the difference between a ho-hum product that hur…
от 1789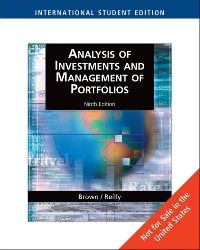 Brown, Keith C. Reilly, Frank K.
Teaches readers how to manage their money to derive the…